The 2nd Economic Crime Conference
23 June from 4pm–6pm CET / 7am–9am PST
Aliant is delighted to announce its second International Economic Crime Conference on the 23 June 2022, which will focus on current global trends in sanctions and Asset Recovery.  The Expert Panel will look at the impact of the current Ukraine-Russia war and the development in the sanctions arena, which has impacted on many global businesses. The Experts will provide practitioner views from Italy, UK, USA and India.
Speaker

Jurisdiction
Topic
Time

United States

Introduction 

4:00pm – 4:05pm CET
7:00am – 7:05am PST

United States

Russian Sanctions Today, Tomorrow and Beyond:
The Newest, What's Still Coming, How to Respond

4:05pm – 4:20pm CET
7:05am – 7:20am PST

Italy

Sanctions and Precautionary Measures within
231 Compliance Programs in Italy

4:20pm – 4:35pm CET
7:20am – 7:35am PST

United Kingdom

Economic Crime and Extradition
– Post-Brexit

4:35pm – 4:50pm CET
7:35am – 7:50am PST

India

Prevention of Money Laundering
– Indian Perspective

4:50pm – 5:05pm CET
7:50am – 8:05am PST

United Kingdom

Economic Crime and Transparency:
Unexplained Wealth Orders and PEP's

5:05pm – 5:20pm CET
8:05am – 8:20am PST

Jefferson LaRue, Head of France Practice / Aliant 
& Sandip Patel QC, Head of UK Practice / Aliant

France/UK

Question and Answer Session

5:20pm – 5:50pm CET
8:20am – 8:50am PST

United Kingdom

Closing 

5:50pm – 5:55pm CET
8:50am – 9:00am PST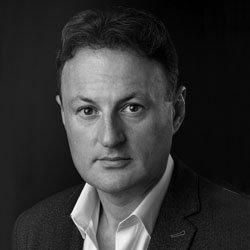 Jacob Stein
Chair of Private Client Practice / Aliant US
Jacob Stein, Esq. is the founder of Aliant, LLP and chair of private client services. He specializes in asset protection planning, complex U.S. and international tax planning, and structuring international business transactions. He is ranked by Chambers and Partners in the High Net Worth Category, Most Honored Professionals' by the American Registry.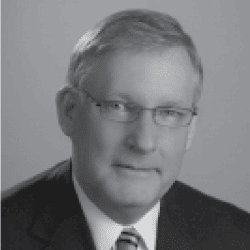 Timothy Mills
of Counsel / Aliant US
Timothy B. Mills is of counsel to Aliant's Los Angeles office. He is also the founder and managing partner of the Asia and Middle East International Law Group P.C. Tim brings to bear more than 30 years' experience in international business development, cross-border investments and complex cross-border commercial and white collar criminal disputes and their resolutions.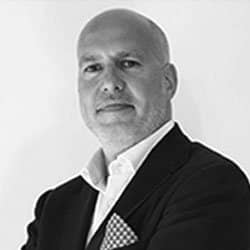 Nikita Placco
Lawyer / Aliant Italy
Nikita Placco assists and defends clients (both as a litigator and as a compliance consultant) on criminal law cases, specializing in white-collar and business crimes, and providing legal assistance as a defense counsel, drafting pleadings and legal opinions, providing legal assistance in multi-jurisdictional criminal proceedings and preliminary investigations and legal research and analysis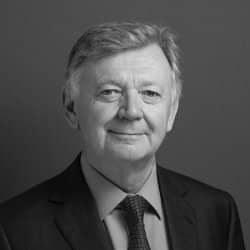 Paul Garlick, QC
Barrister, Queens Council, Associate / Aliant UK
Paul Garlick QC was called to the Bar of England and Wales in 1974 and he has practiced in the field of international criminal law; economic crimes and extradition for more than 35 years. In 1933, he was appointed as a Recorder of the Crown Court (a part-time judge presiding over serious criminal trials on indictment). In 1996 he was appointed as Queen's Counsel. He has extensive experience in the conduct of extradition proceedings.
Menaka Guruswamy
Senior Advocate, Supreme Court of India
Dr. Menaka Guruswamy is a Senior Advocate at the Supreme Court of India. Through her litigation practice, she has successfully sought reform of the bureaucracy in the country. In her private law practice she litigates in the areas of civil law, commercial law and white collar crime.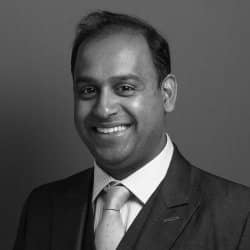 Muthupandi Ganesan
Barrister (England & Wales) & Advocate (India), Partner / Aliant UK
Muthupandi Ganesan is a dual qualified lawyer both as a Barrister in the UK and as an Advocate in India. Muthupandi is a leading practitioner in the field of bribery, corruption and asset recovery both criminal and civil. He has considerable experiience of dealing with large scale, complex bribery and corrupion investigations. Recently, Muthuupandi has successfully advised on bribery and corruption investigations involving the oil sector in Nigeria, UK and Switzerland.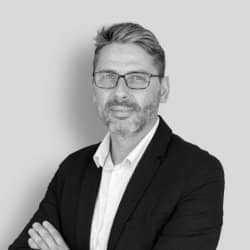 Jefferson Larue
Advocate / Aliant France
Jefferson Larue has been a member of the Paris Bar for 20 years, where he focuses in business law, both in transaction and litigation matters, on behalf of French and foreign leading companies, for a wide range of industries such as manufacturers, insurance and reinsurance companies and telecommunications operators.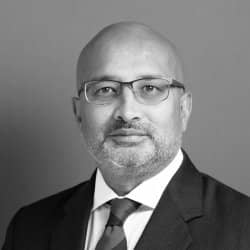 Sandip Patel, QC FCIArb,
Head of UK Practice / Aliant UK
Sandip Patel QC is the managing partner of Aliant London. Sandip is a business crime specialist advisinng businesses and individuals on issues involving action by criminal or regulatory enforcement agencies in the UK and internationally. He also provides compliance training and advice routinely assists companies who may have been the victims of crime ensuring effective engagement with law enforcement authorities to prevent or limit secondary liability arising elsewhere